Face blurring for privacy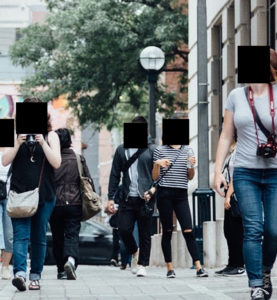 This option automatically blurs faces. Based on AI technologies, facial blurring is offered in two versions :
the processing of existing video clips (PIXALARM-FACEBLUR), from exports of your video management tools : Import your clip, select the faces to keep and start processing. Then, you recover the resulting video, readable by all players of the market (ie no specific player needed).
Download datasheet.
the blurring 'live' stream cameras (PIXALARM-anonymizer) : Connect your camera to Pixalarm, configure and get the blurred result RTSP stream in your video wall, VMS or NVR. Totally transparent, this mode anonymizes your video streams for digital signage or privacy.
Download datasheet.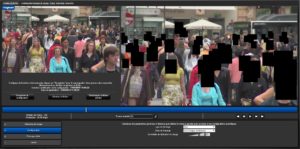 With its facial recognition system, faces can be excluded from blurring in one click to keep them visible throughout the scene. Many other options allow you to set the types of blur (black, pixellise, blur) or areas to blur constantly. It is an ideal tool to make your video files compatible with the requirements of the GDPR (General Data Protection Regulation).
Like every tool built into PixAlarm, a simple graphical interface ensures easy and fast operation without the need for special training. Face blurring can also be paired with other algorithms, if needed.